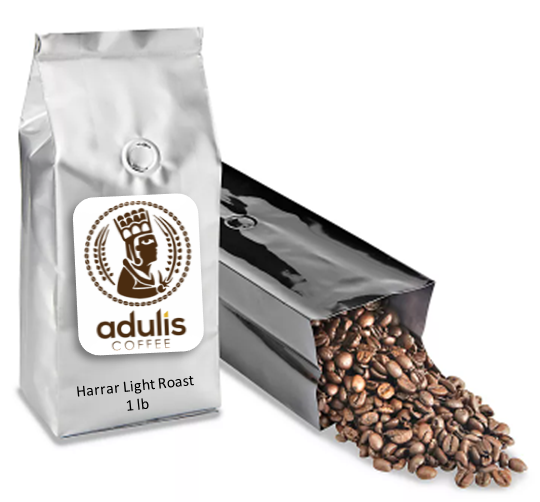 Adulis Coffee Ethiopia Harrar Roast Light Whole Bean
Adulis Coffee Harrar Light Roast Whole Bean.
This coffee, grown in Harar in Ethiopia's eastern highlands, has a seductive chocolatey scent and delectable layers of berries and spice. It makes a rich, nuanced cup of coffee that any wine enthusiast will appreciate.
Adulis Coffee Harrar Light Roast Whole Bean 1 lb